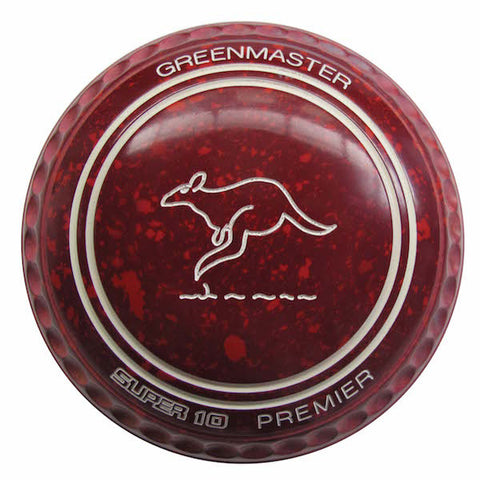 GREENMASTER SUPER 10 PREMIER
Do you want to trade in your old bowls and do you just want to keep your local retail shop in business? If you answer YES to either then please read on.

Please visit Greenmaster Bowls via the link below and design your new set of bowls then just place the order through Bendigo Jack High. It will cost you the same price as ordering from Greenmaster online except we can offer you a trade price on your old bowls or sell at the quoted price from the manufacturer.

You will also enjoy the specialized service, experience and feeling the new bowls to get the correct bowl size and grip that you want.
The Greenmaster Super 10 Premier bowl is based on the much sought after series 10 Premier model. The Super 10 breaks further down the green than the Premier with a kind finish to the head on the draw shot. It holds on longer with weighted shots.
Greenmaster allows you to either buy from their current stock or to build your own bowl by visiting www.greenmasterdirect.com and building the bowl that you want. 
For current stock or availability, please call the shop on (03) 5442 2199.
---
We Also Recommend
---