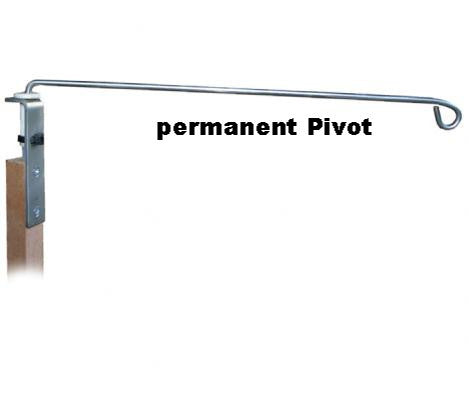 Windsock Permanent Pivot
For permanent mountings of windsocks on steel or other poles, the Tanglefree Pivot is a robust and secure way to attach your windsock for display.
The pivot consists of a 40cm stainless steel arm with a nylon bush and pre-drilled stainless steel mounting plate, ready for screwing or bolting to pole. 
There is also a removable pivot that fits into a pole.
---
We Also Recommend
---